On your High Street since 1967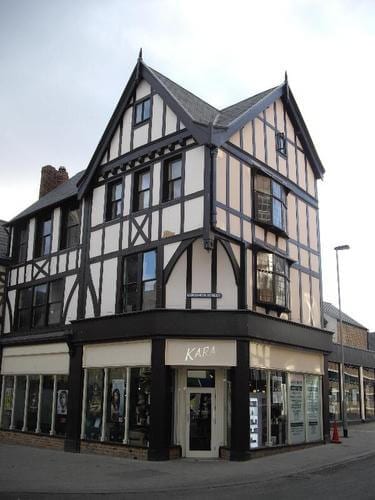 Established in 1967 Kara's has been a leader in hairdressing services for over 5 decades, keeping on top of the latest fashions. Over the years staff have attended training sessions in London, Cardiff, Nottingham and Manchester; at Vidal Sassoons, Alan International, Sid Sottung Academy, Wella and Redken training schools.
At Kara Hair & Beauty we bring you the best customer service to ensure your visit to us meets your high expectation. It's our main aim and intention to "Promise the Best". At our Southgate Street salon, we have a spacious ladies salon, with a separate barber shop for the gent's.
Our Body Piercing department, Local Authority Licenced, brings you a very high professional body piercing experience. Piercing for over 52 years. "Experience Counts"
Our Beauty salon offer's all the services for the modern day man and woman. Including waxing, spray tanning, non-surgical solutions, manicures, pedicures; which are just a few of the services we offer. With lots of private treatment rooms on offer we hope your visit to us will bring you a lot of pleasure. See our beauty price list for full details.
Appointment and walk-ins for Hairdressing, Beauty and Piercing studio welcome during our opening times. Beauty and Body Piercing have different opening time to the hairdressing salon closing times (check our Body Piercing Facebook page for up to date opening times)
Bank Holiday Monday: CLOSED
Monday: 9am – 5pm (Piercing closes 30 minutes earlier)
Tuesday & Wednesday: 9am – 5.30pm (Piercing closes 30 minutes earlier)
Thursday & Friday: 9am – 6pm (Piercing closes 30 minutes earlier)
Saturday: 8.30am – 5pm (Piercing closes 30 minutes earlier)